The Society for Study of Submarine Geological Risks (SSSGR)
-Revealing Submarine risk Secures Global Sustainability-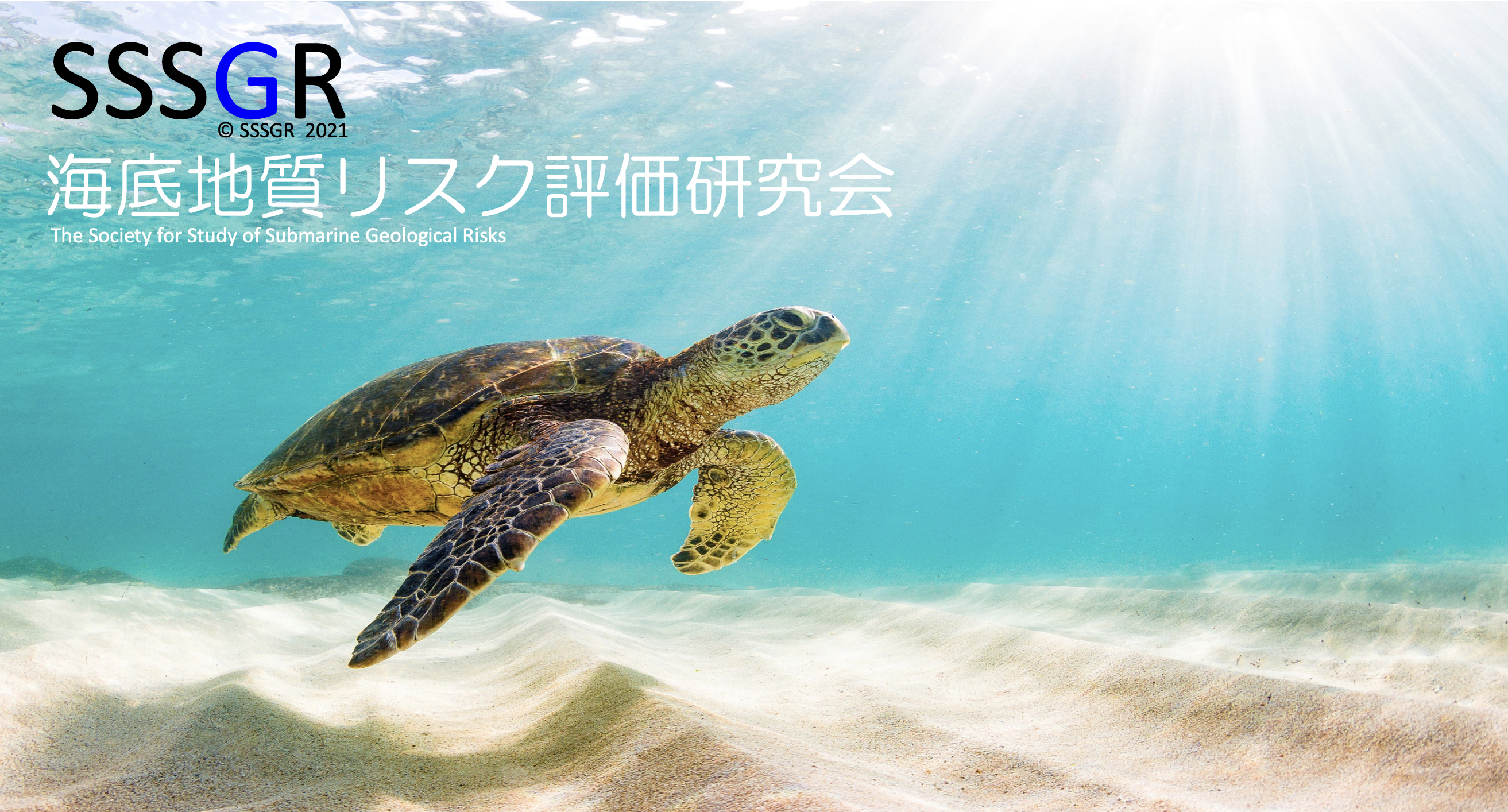 The Society for Study of Submarine Geological Risks (SSSGR) is Japanese society for offshore geohazards.
Our aims are to improve knowledge and understanding of submarine geological risks and to promote public awareness of those risks. There are various offshore geohazards, namely submarine landslide, turbidity current, shallow gas blowout, mud volcano, tsunami, etc. The marine environment and its resources from coastal areas to deep water are utilized to construct coastal and seabed facilities such as submarine cable/pipeline and offshore wind farm, and to explore for and exploit natural resources, e.g. oil, gas and methane hydrate. The submarine geological risk assessment is indispensable to the sustainable and safe development.
SSSGR is comprised of academics and geotechnical/geophysical engineering companies, and links with Japanese governmental and international organisations.
Publications
A technical manual on an assessment of submarine geological risks in development of offshore wind farm is to be published soon.
Secretariat: Kiso-Jiban Consultants Co., Ltd.
1-5-7 Kameido, Koto-ku, Tokyo 136-8577, JAPAN
©2021 SSSGR All Rights Reserved.